Sex Geek Design Studio
---
Create an Entire Workshop In Just 3-Days... Or Your Money Back.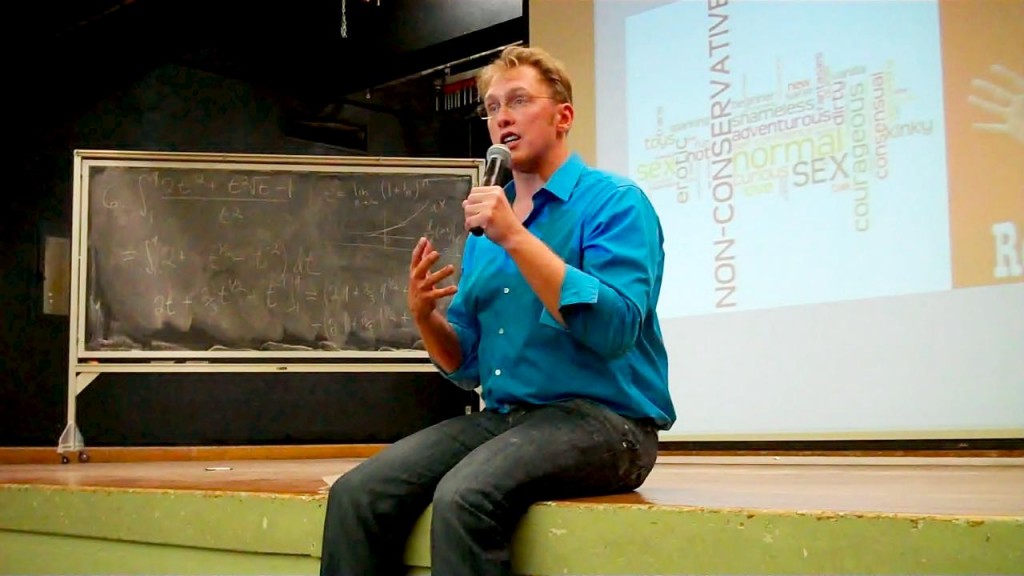 Raise Your Hand If You've Ever Had a Boring Teacher Who Was Teaching an Even MORE Boring Workshop... Here's How To NEVER Become THAT Teacher!
Ever found it difficult to put together a workshop or online program? Or write promotional copy for something you're creating?
Do you feel anxious or insecure about what to teach and how to present your ideas powerfully?
Know that you need to put your ideas out into the world, but afraid that others will steal and copy them?
Ever had the perfect idea for a workshop, but hesitated doing it, only to see someone else beat you to it?
Or how about this....
Ever needed to create an entire workshop or talk on a tight deadline and found yourself stumbling over "curriculum-block" (writers-block for workshop facilitators and teachers)?
Ever lose a teaching gig or speaking opportunity because you couldn't get them the workshop marketing copy quick enough? Or you were so unsure or anxious about it that you sabotaged yourself or passed on the opportunity?
You Don't Have To Lose The College Speaking Gig or Blow That Teaching Opportunity...
You Don't Have To Hesitate or Feel Paralyzed with Fear.
The Good News: Sex educators are in demand! The world needs now, more than ever, accessible and accurate sexual health and relationship education. And the industry of sex education desperately needs more diversity and authentic voices reaching out to the multitudes of humanity leading sex lives of quiet desperation. The Bad News: Too many talented sex educators never design even one workshop. And of those that do, too many fail to ever run those workshops, or courageously try but stop because no one showed up or their fears sabotage them. Our Experience: We've all attended a workshop that was effectively promoted, looking forward to with eager anticipation... Only to discover that the teacher and/or the workshop was horrible. What a disappointment. What a missed opportunity to help people, right? The Exciting News: You don't have to miss any more opportunities. You don't have to fall victim to any of the things we just talked about. And, if you've made your share of mistakes (like I did), you can leave all that behind you now...
There's a Workshop Inside of You Just Waiting To Change Lives! Will You Join Me?
Designing Kick-Ass Workshops and Programs with Confidence is Easier Than You Think.
In Fact, 3-Days is All You Need to Learn How To Unlock a Lifetime of Future Awesomesauce.
Three Days is All You Need to Design an Amazing Workshop.
If you're ready to design powerfully engaging workshops and create memorable, life-changing products and programs... Content that gets you booked over and over as you establish and build your professional reputation, then read on because I have something exciting to share with you....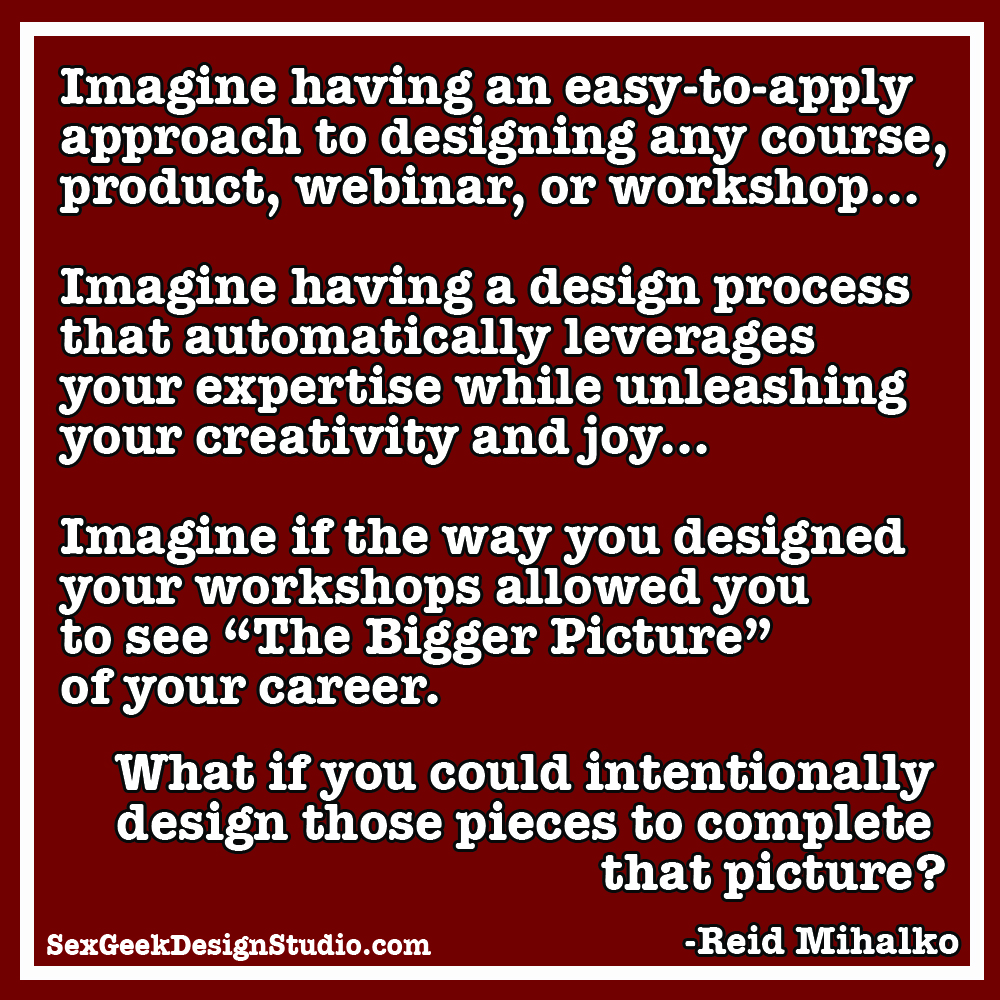 Imagine having an easy-to-apply approach to designing any course, product, webinar, or workshop...
Imagine having a design process that automatically leverages your expertise while unleashing your creativity and joy?
Imagine If The Way You Designed Your Workshops Allowed You To "See The Bigger Picture" of Your Career? What If You Could Intentionally Design Those Pieces To Complete That Picture?
The ability to be powerfully prolific is an amazing advantage in one's career!
And sex education as a career is no different. Sounds unbelievable, doesn't it? But this ability exists and I'm certain of it. Because I built a system out of it, and it's exactly the system I use. To date, I've created over 40 different workshops, talks, and retreats, which means that I've run those over 800 times all across North America. And a few of these workshops have even been taught by other people in other languages and countries. This is how I built my career and positioned myself as one of America's foremost sex educators. And this is also how I pay my bills each month, without stress. And, as a teaching nerd and workshop design geek who's spoken at dozens of professional conferences and coached hundreds of sex educators around their businesses and careers as sex educators, here's what I've noticed...
Most Sex Educators and Workshop Facilitators Struggle with Workshop Design. And YOU Don't Have To... Not Anymore.
You can give yourself more freedom, more choice, and more ability to create countless workshops, lectures, keynotes, and online programs. And I can help you do it in just 3 days. Why not tap into and harness your ability to "call forth" and generate smart, engaging, empowering curriculum that is easy to learn and impossible to forget? Don't you want to create curriculum that impresses your peers, and expands your reach while making it near impossible to rip-off or steal your ideas? You don't have to be a "one-hit wonder" of the sex education world. Or, worse, a no-hit wonder.
You Can Use This Approach To Design Your Training and Certification Programs, Too, So Others Can Spread Your Work While You Get Paid...

Maybe someday down the road, you'll want to design a training or certification program to teach others to represent your work and transform lives while you take a vacation or spend time with your family... Or maybe you don't really want to be "out in front" as the face of the work that you do, but helping people help people from "behind the scenes." It's possible. I did it with Cuddle Party, and now Cuddle Party is taught around the world. These 3 days will give you an approach to be able to create all that.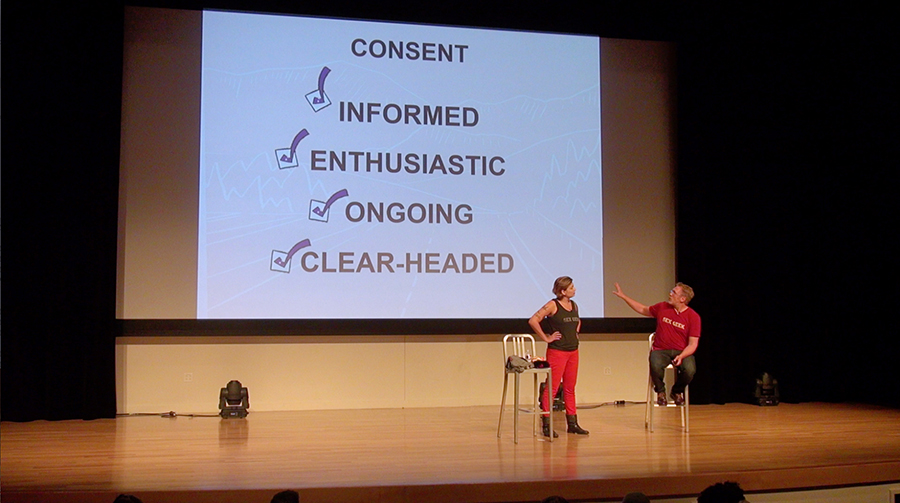 If you're a sex-positive educator and would like to...
Create more engaging, charismatic, trustworthy products and programs...
Learn how to create unforgettable frameworks that make your content easier to learn and harder to rip-off
Feel more self-confident teaching in front of small and large groups (because your workshops are a natural extension of your self-expression)
Have marketing your programs and products be a breeze.
Know that people will feel that they got more than their money's worth and will value the message and lessons you share

because of the way you share it.

.
Turbo-charge all the content you already have and learn how to plug one workshop into an entire curriculum...
And do all this while having a blast building a network of fellow sex ed educators...
Join internationally known sex and relationship geek Reid Mihalko of ReidAboutSex.com, creator of Sex Geek Summer Camp and over 40 other workshops and programs, for this 3-day retreat designed for sex-positive educators and facilitators to design their next great workshop, course, or program! In this 3-day "Small Batch" retreat (limited to 30 people), YOU will be introduce to Reid's unique and revolutionary set of concepts and practices for creating your own workshops and curriculum. Skills that will allow you to enroll whole communities of participants, impress your peers, leave your mark on your industry, and leave everyone wanting eagerly for your next series of workshops and creations! If you are ready to earn the respect of your peers by learning how to weave advanced teaching techniques with smart educational design... Design that allows your clients to learn easily and integrate deeply... If you are ready to increase your professionalism, prowess, and potential as a sex educator... Then I invite you to:
Join me for 3 Days Designed to Transform Your Teaching Game Or Your Money Back...
April 21, 22 and 23, 2017 • Bay Area, CA
Sex Geek Design Studio is for YOU if you're ready to:
Learn how to distill massive amounts of brainstorming material and ideas into a cohesive, concise, easy-to-deliver format.
Align your creations to your self-expression so your workshops become effortless to teach and talk about, and a breeze to market!
Easily inspire an entire audience, a group, or a single client with your workshops and programs...
Begin mastering the ability to take your genius and generate and teach it in Frameworks.
Transform and empower your fans and followers' perspectives, their relationships, and their lives!
Feel authentic, self-expressed, and downright GREAT whenever you teach!
Use this approach over and over at no additional cost to design workshops and programs for the rest of your life!
If You Want Your Content To Be a Holistic Expression of YOU... If You Want To Build a Massive, Positive, "Word of Mouth" Reputation...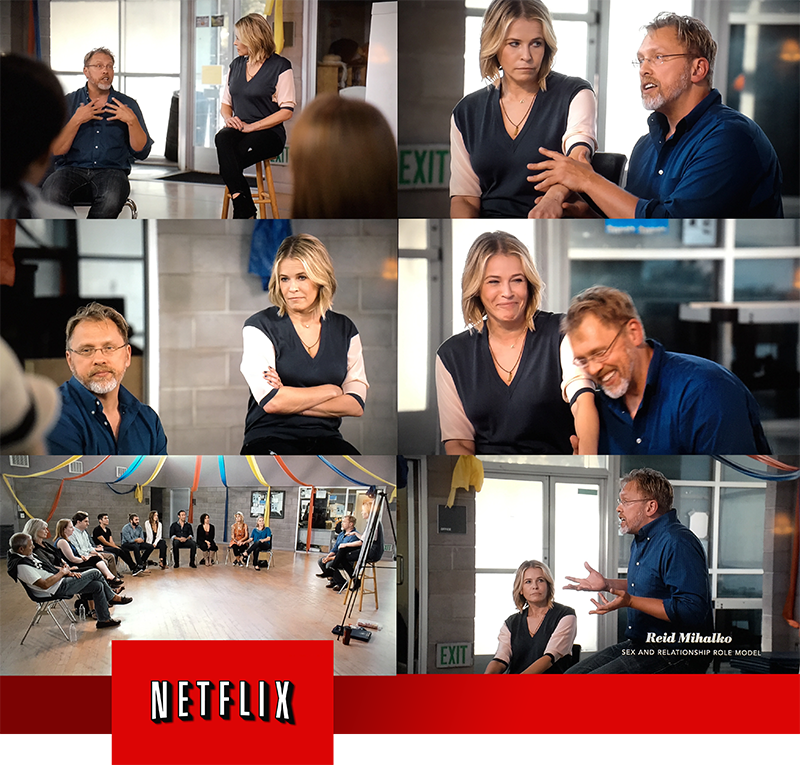 Having well-designed and engaging content and programs is a powerful way to build a "word of mouth" reputation where people naturally want to share, post, Like, and tell others about your work. It's the sex educators and speakers who have "word of mouth" reputations turbo-charging their careers that have colleges, conferences, and television shows reaching out to them, and booking them to teach.
And here's the best part... YOU can build a "word of mouth" reputation, too!
It can seem easy to design programs and products... Until you actually try to do it. Then you find yourself in a tangle, unsure how to share life changing information in ways that will make the impact your clients are desperate for. Believe me, I know! My first workshop was a complete failure! After months of planning, I had a whole 2 attendees. And I comped one of them, and the 2nd person only paid 1/2 price! I'd paid to rent the room, gone through all the blood, sweat and tears of promoting, the worry of "should I cancel" because only I sold half-a-ticket...
My first workshop was a failure... And I almost quit teaching. But my 2nd workshop got me on television.
It was disheartening and incredibly frustrating. I was drowning in self-doubt, questioning if I should even be a workshop leader. I wasn't sure what I did wrong. How did I miss? I had such great information, and knew if I could communicate it, it could make a powerful difference in people's lives.
I knew I could help people, but no one was showing up. Then I made a slight adjustment, and it shifted everything...
I spent a more than a decade learning how to design curriculum and to educate so people could absorb the information easily and remember it long term. From Landmark Education to Brendon Burchard to studying adult learning styles, I field tested my ideas on audiences in actual workshops to rave reviews. I even designed a certification program to teach people how to run Cuddle Party, the workshop that initially launched my career, putting me on TV and in media in 13 countries and at least seven languages. To date, I've designed over 40 different workshops/programs. Cuddle Party has been translated and is currently being taught in more than four different languages, and my workshops have been taught thousands of times and have reached over 50,000 adults... In the process of all this, I've identified the essential parts and dynamics that continue to have the biggest impacts on attendees and I've distilled it all down to a unique design process I use over and over. And, when I step into that process, I call it stepping into my Sex Geek Design Studio. And that's the process I use to collect my thoughts and ideas and pour them into the "creative forge" that burns off what's not useful, distills what is, reveals the Teaching Frameworks, and eventually rolls out the raw materials that I assemble into the workshop or program while adding the finishing touches on. By the end, the process has given me the promotional copy and the vision for how to implement it. It sounds impossible, but it exists. And it works. I went from workshop failure to having sold out events all over the country, and from barely being able to give away recordings to selling high-end, video products running the gamut from relationships, sexuality, and marketing. I've taught workshops on national TV and get to share my passion with people who seek me out. I went from unknown education wanna be to "America's favorite sex geek," and I believe you can create your own version of this journey for your career. Creating engaging and powerful workshops and products is far easier than you think... If you know the keys. In fact, it's shockingly within your grasp... Yes, it will take work and won't happen overnight, but YOU can create content that will transform people's lives and leave them wowed faster than you think! And YOU can learn to do it in a way that is authentic and true to who YOU are so you can do it easily over and over again. I can't wait! In this 3-day "get the work done while we're together" intensive, I'll be teaching you my personal content design system that will help you discover your unique teaching style, and organize it in authentic ways that engage and inspire YOU so that, whenever you teach, you leave an impression that touches, connects, and moves your audiences and helps them anchor your teachings and transform their lives. This exclusive, small group, 3-Day, interactive, "pen-in-hand" and "fingers-to-the-keyboard" deep immersion is like nothing you've experienced before. As far as I know, nothing exactly like this exists in the sex educator community. I'm not going to teach you a bunch of paint by numbers approaches like some of the big marketers do... I don't want the entire sex geek community churning out identical programs. Those just leave people yawning, bored, and looking at cat memes on Facebook.
What the Sex Ed Industry (and the World) needs is a diversity of voices sharing empowering information and tools in ways that are congruent and unique! Will you help me?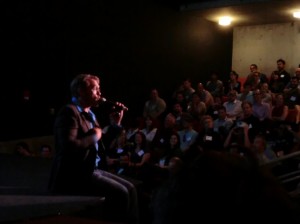 I'm talking about tapping into your authentic self-expression as a teacher, plugging it into your passionate purpose, and combing it with your expertise (and what we already know about how people learn best!) so you can harness all of who you are and what you know when you teach. This approach will allow you to overcome procrastination and writers-block while simultaneously building trust and connection with your audiences. This 3-day intensive isn't for slackers. Only register if you're serious about empowering others, learning how to create multiple kick-ass programs, and using your content to make the world a more pleasure-positive place. We'll be digging down deep to reveal your authentic teacher and who YOU are as a creator of content, AND as a human being. Why? So we can unearth the gold that naturally leaps out of you and transforms people's hearts. And then I'll show you how to organize and deliver that gold in a self-expressed and congruent way over and over again so you can inspire your audiences to take action while effortlessly sharing a kind of contagious confidence and charisma that might surprise you. You'll learn, anchor, and integrate teaching and design skills that will catapult your events, workshops, programs and products to their next level! I'm so excited to see what you put out into the world once you harness these skills... And once you have them, no one can take them away from you!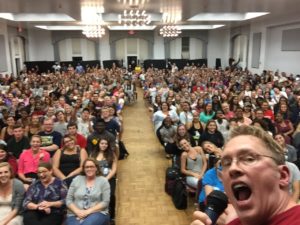 Envision yourself easily creating the content that conveys your message and delivers the impact and the differences your followers have been craving for all their lives! You can be THAT kind of educator. Imagine the respect your family, peers, and loved ones will have for you when they witness and interact with you from your place of authentic expression that fuels your calling and career... Imagine a college or organization asking "We'd like to pay you to come teach for us. Do you have a class that covers ___________?" And you smile as you answer confidently, "I can create one. How about I email you back later today?" How would THAT feel, waking up every day with that kind of ease, alignment, and presence?
You deserve this, your career deserves this, and the world desperately needs your voice and genius!
My programs and workshops have reached over 50,000 people all over the world, and I've taught at every place from startup conferences to Ivy League universities to best-selling authors' private homes to national TV. Wherever you are, whether you want to stop dreading creating curriculum and content that wows your clients. I'm going to tune you in and turn you on! Come to Sex Geek Design Studio where you'll discover the skills and ability to unleash yourself in a way that opens hearts, inspires growth, builds a bankable reputation, and brings your clients scanning for the buy button!
Guarantee

: You have my personal, Reid's Double-Tap guarantee!
My Standard 30-day Money Back Guarantee: So long as it's 30 days before Design Studio, take action right now with absolutely no-risk and register! How's that? Because you've automatically got an entire month to ask for your money back, and get it refunded no questions asked. If you're registering for Design Studio "last minute," meaning inside of 30-days 'til the event, then I still got'cha covered!* See my "Reid Wont' Waste My Time" Guarantee below... AND my Special "Reid Won't Waste My Time" Satisfaction Guarantee: I know your time and focus is valuable! I promise not to waste your time and am prepared to back it up! How? If you attend and participate in all three days of Sex Geek Design Studio and you feel that you've learned nothing and that I've wasted your time, let me or my staff know with integrity, "Reid, you wasted my time and I didn't learn anything. I'd like a refund," and we'll refund your ticket price IN FULL! That's how much I believe in Sex Geek Design Studio, and how much I believe in YOU! The skills, understandings, and experience you'll gain in these 3 days will last a lifetime, positively effect your career as a sex educator, and flow into every encounter you have after. What is the cost of this transformation? Priceless. You bring your courage, your passion, and your drive to make a difference, and I'll help you unleash that power! I guarantee it.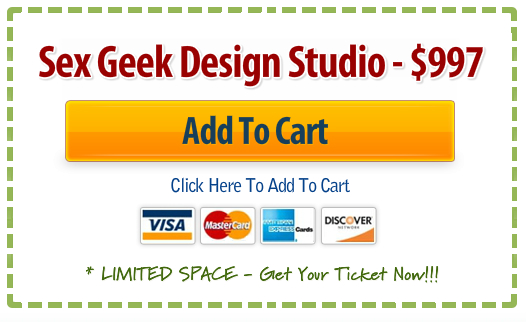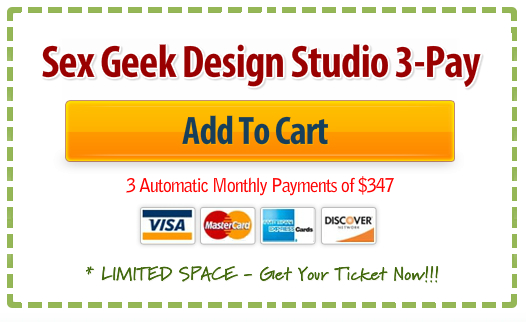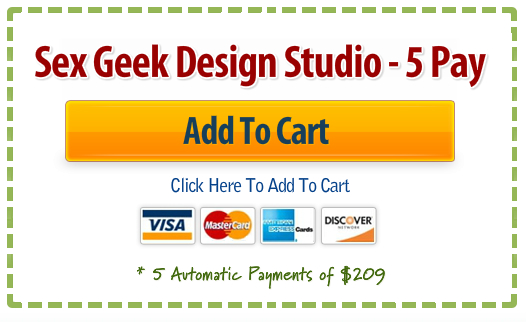 Over 3 days, I'll guide you to discovering that inner power and expression and help you bring it out where it can make a difference. If you're ready, join me now! xxREiD *As with many of my live events where I have to rent space, order supplies, etc., I don't give refunds within 30 days of an event. I will roll over your ticket for medical emergencies within that time.
Frequently Asked Questions:
When is Sex Geek Design Studio: We're still planning dates and locations. This page will be updated as soon as we have things signed, sealed and are ready to deliver! Subject to Change: April 21, 22, 23th, 2017 Where is Sex Geek Design Studio: We're still talking to venues. In the San Fransisco/Bay Area of California. What Should I wear? Comfortable clothes, we'll be doing a lot of work, and we want you to be comfortable. And bring a sweater if you get cold easily! Is food and lodging included? No, you're responsible for your own travel, food, and lodging. Feel free to bring snacks for during the event. You'll be given time and a list of nearby restaurants for lunch and dinner. Where should I stay? We'll have a list of hotels and Air BnBs near the venue as soon as we get the venue locked down. Where do I eat? We'll give you a list of nearby restaurants as we get closer to the event. What will you cover? I'll be teaching you proven methods of creating and organizing content into a teachable format. And also ways to authentically find your core passion and share it dynamically and in self-expressed ways via your content. You won't be a cookie cutter version of me or anyone else. But, Reid, I suffer from writers block and can't ever seem to make progress when it comes to designing workshops. Is Sex Geek Design Studio really for me? I believe it is! First, we'll overcome your workshop writers-block by pairing your authentic teaching-style with your content creation-style in a way that accesses your creativity and unleashes the genius you already have within you. Plus, we'll be doing all this together as a group and I'll be holding your hand the whole weekend. And, I'll make it as goofy and fun, too! Will Sex Geek Design Studio help me with my career? What I'm going to show you will help you imagine how what your creating fits as a piece of a larger, more complete curriculum of programs and offerings. Once you get the hang of seeing how everything fits together in a way that's congruent for you, you'll be able to see your career from a new, more empowering perspective, one that doesn't have to "lock you in" either. Once you can uncork your creativity, align it with your self-expression as a teacher, and envision an entire curriculum, it's easier to see how you would manifest a career (and how YOU could get paid to teach). Will I be sitting down the whole weekend? Nope! While there will be plenty of writing time, which you'll probably want to sit for, we will also be up and interactive. Some people think and brainstorm better when they're moving and interacting with more than just their keyboard. Plus, we'll practice teaching bits of what we create to one another! Don't fret. We'll do baby steps the whole weekend so even the shyest among us can gradually anchor their confidence with their congruent expression in ways that will leave you and me, and everyone, feeling empowered and amazing!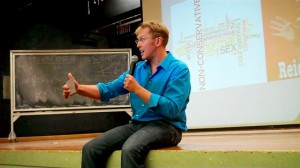 What's the guarantee? There are two guarantees for this. My standard 30-day money back guarantee (valid up until 30 days before Design Studio. No refunds within 30 days of the start of the event). AND my special "Reid Won't Waste My Time" satisfaction guarantee: If you attend and participate in all three days and don't feel that you've learned anything, let me or my staff know, and we'll refund your ticket price for the event. What if I find out I can't attend? Tickets are transferable up to the day of the event. There are no refunds after the 30-day guarantee window, or within 30 days of the event. In cases of documented medical emergencies, contact support@reidaboutsex.com and we'll create a win-win for everyone. Are you promising I can make a living by running my workshops and selling my products? No. Just like anything in life, you'll have to do the work to succeed. I can't promise any particular financial return. I can promise that I'll show you and help you integrate techniques that, if you use them, will boost your ability to educate and engage your audience far more effectively and naturally to who you are. What if I'm terrified of creating a program? It's ok! I was terrified once, too. (And sometimes still am!) I know what I have to share can help. It's normal to get scared, but it doesn't have to stop you. Let's normalize our "terror" together and realign it so that we can harness it in more constructive ways rather than having to fake that we're not scared, or let it block us or force us into an endless loop of procrastination and avoidance. The world needs your voice and genius! Let's give it to them, shall we? What if I'm already got some workshops and products? Great! Congratulations! Are you ready to dig deeper, grab some potentially useful tools and approaches, and install some upgrades and tweaks that will make all that you design more powerful and more alluring to your fans and followers? I promise I can challenge you as far as you want to go. Are you ready to touch people so deeply they transform their lives and can't help but rave about your work as they send their friends and colleagues to you? I can take you there. Isn't that a lot to promise? Yes. And I'm committed to going as deep as you're ready to dive. We're going to "walk towards the gun," as I like to say. And we're going to do it together, so you can start creating and sharing the things you've never thought you could. All in a supportive and compassionate, creative environment. It's a lot of work and a lot of courage, but I'll be sure to make it fun and refreshing, and infinitely worth your efforts. Can't wait to see you at Sex Geek Design Studio! xxREiD